Written by mv on 8/30/2008 08:02:00 PM
Nici nu a avut tipm sa aiba succes....
Dear Yahoo! Mash member,

Thank you for trying out our Mash Beta service. We hope you had fun with it.

Please note that we will shut down Mash on September 29, 2008. As a result, your current profile on Mash will no longer be available. We strongly recommend that you return to http://mash.yahoo.com and copy the content that you wish to save onto a separate document.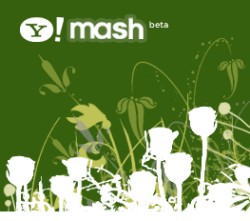 1 comments
1 comments: Responses to " Yahoo! Mash se inchide "

By Anonymous on October 16, 2008 at 2:11 PM

Pe www.ymdecoder.com descoperi cine este in modul Invizibil pe Yahoo Messenger, citesti conversatiile altora, le gasesti pozele pe internet si multe altele. Intra acum!